Notes from People, Power, and Profits
Notes from People, Power, and Profits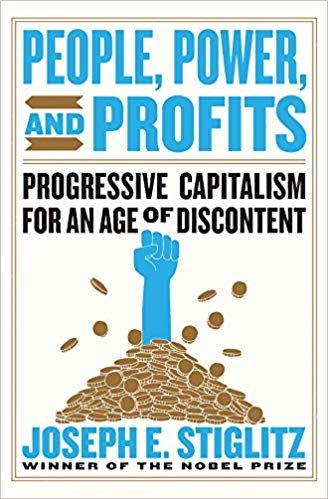 For future reference
Telling people to find a new job if they are not satisfied with their current one is not helpful. If they could, they would. Often the reason why they can't change jobs are due to existing commitments, inability to relocate, or the lack of funds to do so.
Appeals to morals and values.
More commentary than discussion of the facts. Many unsupported assertions.
The government should play an active role in providing alternatives in education, healthcare, and finance.
The coupling of political interests and economics in the US is very strong. Frequently uses the phrase 'one dollar one vote'.
Thoughts
I found this book to be too narrowly focused on the now. While it does a good job of tying together politics and economics, there is a lot of commentary on the current US administration. This book is good for those who want to understand US as it currently is, but the solutions and comments laid out here are very specific to US today.